more >>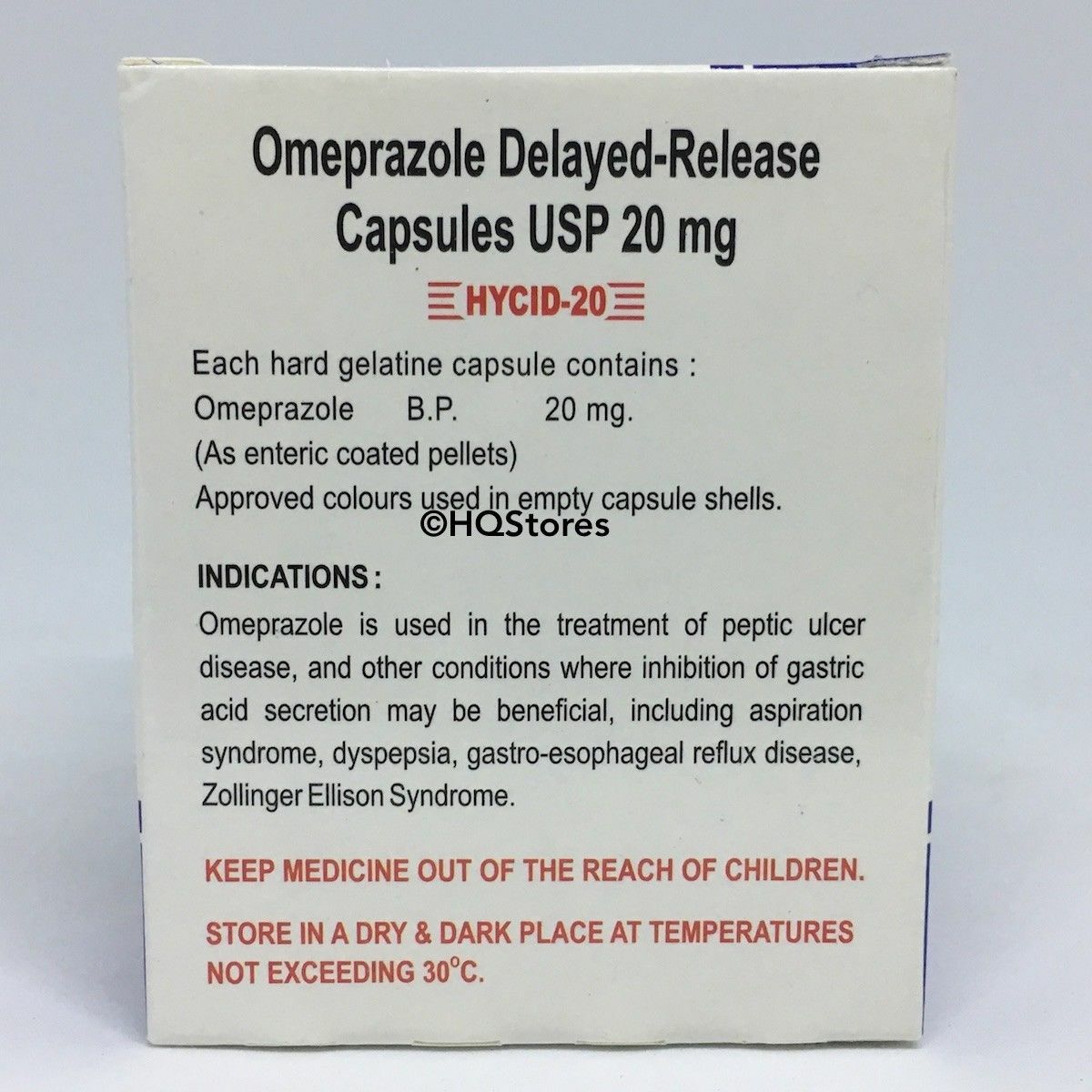 Omeprazole Is Used To Treat Frequent Heartburn, Delayed Release, Acid Reflux Reducer (Antacid), Relief Gastritis, Sour Stomach & Ulcers. It Works By Decreasing The Amount Of Stomach Acid.
Package include : 1 Box of Hycid Omeprazole (100 capsules per each box).
Item Condition : Your package comes with original Omeprazole SPC sealed box.
Composition: Each Capsule Contains Omeprazole BP 20mg (As Enteric Coated Pellets)
Brand: Omeprazole Hycid By SPC
Omeprazole effective for:
Gastritis and Esophagitis
Used for the prevention and treatment ulcers associated with long term NSAID use (like aspirin)