more >>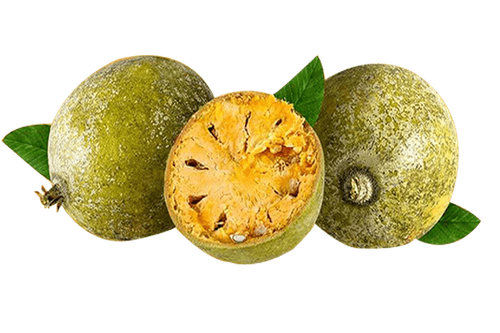 ** World Wide Free Shipping **
30 Days Money Back
guarantee
Ayurvedic Herbal Tea, Bael Fruit flowers, Aegle marmelos flower 100g

Aegle marmelos
Flowers of Bael Fruit is the most famous herb used as the Herbal tea for generations.
The herb has its' significant fragrance, a good and lasting taste and it gives you fresh breath.
Regular usage refreshes the body and alleviates from fatigue.
No side effects have been reported with the regular use of this herb.
This serves as a supplement for tea and relieves gastritis and heartburn, increase blood purification, promotes complexion and cooling of the body.
Bits of help subside thirst and bowel disorders.
Benefits.
1. Control gastric hyperacidity
2. Relieves indigestion and abdominal distension
3. Frequent use improves skin complexion
4. Excellent remedy for irritable bowel disorders
5. Improves digestion and absorption
How to prepare?
Boil a handful of Bael Fruit fruit flowers with 3 cups of water for 15-20 minutes
Extra Benefit
Aegle marmelos flower taken one hour before sleep will help to gain mental relaxation, which in turn leads to a peaceful night's sleep
bael fruit,bael,bael fruit benefits,bael fruit nutrition,fruit,bael fruit health,benefits of bael fruit,health benefits of bael fruit,hair health benefits of bael fruit,bael fruit tea,bael leaves,bael fruit tree,bael fruit nutrients,beautiful kiwi fruit lotus flower,medicinal fruit,fruits,bael fruit health benefits,uses of bael fruit,what is bael fruit,how eat bael fruit,exotic fruit